MB-400
AUTOMATIC PAPER PLATE FORMING MACHINE
Automatic paper plate forming machine can finish making a plate from paper feeding,
heating, temperature controlling and forming, counting and dish delivering in one processing.
The good performance, high speed, safe operation and convenient maintenance have won great reputation over the world.
It has two running positions, and can make two paper plates of different sizes and shapes at a time.
RS-400 high speed auto paper plate forming machine was developed and researched in order to meet the needs on the market.
It has integrated the pneumatic mechanic technologies, which makes it different from the traditional machine that works slowly,
with lower safety performance. It is characterized by high speed, high safety performance, easy operation and easy maintenance.
The self serving air cylinder for Vacuuming and feeding the paper is the latest and mechanical design,
which is energy saving and low air consumption, and very ideal design.
The special web cover design, which is more safe and easy operation and unique looking.
Characters:
1. High speed auto paper plate forming machine RS-400 employs high efficient pressure air cylinder.
As a result, the max pressure can be up to 5tons. Compared with the oil pressure one, it has the following advantages,
such as environment protection, humanism design, and high speed.
2. It can make paper plates or aluminum foil plates, round or square plates with different specifications and shapes.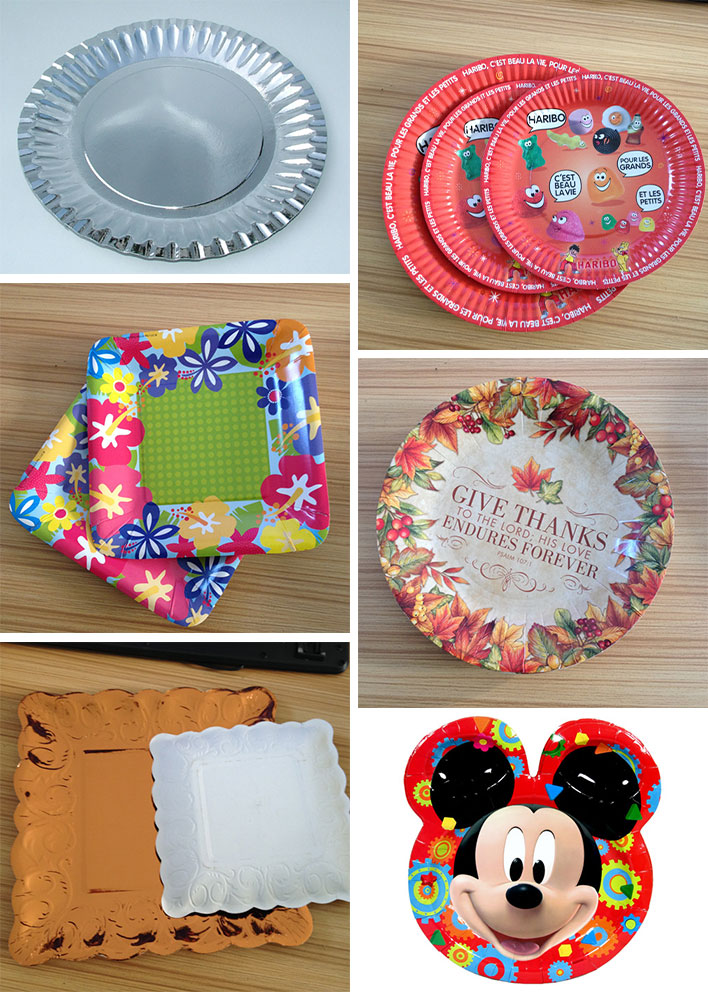 TECHNICAL DATA:
| | |
| --- | --- |
| Paper Plate Size | 5-11 inch (mould exchangeable) |
| Raw Material | 100-500 g/m (Paper/paperboard, Aluminum foil coated paper, One side PE coated paper or other) |
| Rated Productivity | 60-80 piece/minute (total two stations,) |
| Power Source | 220V 50Hz or other required |
| Working Air Source | Air Pressure: 0.8mpa, Air Out-put : 1.5 m3/minute(Need to buy An air compressor) |
| Total Power | 3Kw |
| Dimension | 1430mm x 1600mm x 1900mm |
| Weight | 600kg |
Feedback