Features:
It replaces manual labor,and improves product quality and enterprise benefit.
It adopts servo motor,Taiwan double guide rail and ball screw which makes accuracy less than 0.02mm
The latest hydraulic system with inserted motor and oil temperature cooling fan(power 3.75kw).So it has constant and big working pressure.
The complete machine is equipped with PLC,and with a touch screen interface in operation.The operation is safe and easy.
Robotic arm automatic taking out and matching the conveyor transit the finishing product to the ready position saving time for next process .
Video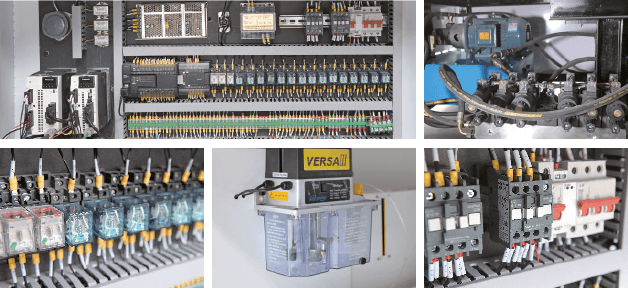 Technical Parameters:

Model

TM-680SR

TM-920SR

TM-1080SR

Max. sheet size

680x450mm

920x650mm

1080x780mm

Min sheet size

210x210mm

450x320mm or

210x210mm

450x320mm or

210x210mm

Max.pile height

100mm

100mm

100mm

Min.pile height

40mm

40mm

40mm

Bench height

850mm

850mm

850mm

Max.stripping size

220x220mm

320x280mm

420x450mm

Mini Stripping Size

30x30mm

30x30mm

30x30mm

Stripping Speed

25time/min

25time/min

25time/min

Max.pressure

80bar

80bar

80bar

Machine dimension

1900*1200*1900mm

2450*1600*1900mm

3300*1800*1900mm

Packing dimension

1900*1200*2050mm

2750*1900*2050mm

3500*2000*2050mm

Machine weight

1100kg

1600kg

3200kg

Powder voltage

360V-420V

360V-420V

360V-420V

Frequency

50/60HZ

50/60HZ

50/60HZ

Max.consumption power

2KW

3.75KW

3.75KW

Insurance electric current

10A

10A

10A

Air cinsumption

2L/min

2L/min

2L/min

Air compression

4-7bar

4-7bar

4-7bar

Input Power

3Phase

3Phase

3Phase
Feedback